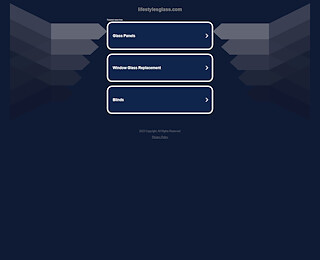 Walking into a new smoke shop for the first time can quickly turn into an overwhelming and daunting experience. With so many items to choose from and pushy salespeople who won't give you the time and space that you need to look around, you might decide just to turn around and walk back out the front door. In addition to having great products and a wide assortment of products to choose from, Lifestyles Glass Gallery believes in giving our customers enough space to take their time and look around, while staying close by in case our customers need assistance or have a question.
The following are some of the exceptional products that you can find at Lifestyles Glass Gallery. Please, take your time and shop around on our website or stop by our store any time during normal business hours.
CBD E-Juice
CBD is one of the most researched and tested compounds on the planet, and Lifestyles Glass Gallery fully supports medicinal cannabis use. CBD can be used to alleviate a wide range of symptoms and conditions. Additionally, when CBD is vaped, it enters into the lungs immediately, and then it enters into the bloodstream for instant delivery and relief. Vaping CBD is the fastest way for it to kick in and deliver its effects.
In addition to CBD E-juice, Lifestyles Glass Gallery carries a variety of rigs and glass pipes that can be used to consume CBD. We also sell CBD vape pens and E-cigarettes. Further, we don't just carry CBD vapes. We also have a wide selection of E-cigarettes available.
Rolling Papers
Rolling papers can be used to roll medical cannabis or fresh tobacco. At Lifestyles Glass Gallery, we carry a sizable selection of top-of-the-line rolling papers, including papers of different sizes and flavors. We have some of the most popular rolling paper brands available, such as Zig Zag and EZ Wider, and we also have organic hemp papers without the toxic gum that most rolling papers use as a cigarette sealant.
Glass Pipes
At Lifestyles Glass Gallery, we proudly carry glass pipes of all shapes and sizes. Here, you'll find glass pipes for every need and budget. This includes water pipes, personal pipes, and all sorts of other pipes as well. Are you shopping for a cheap, affordable water pipe? No problem! Lifestyles Glass Gallery also carries a variety of affordable acrylic pipes. For just a few more dollars, you could get an excellent glass pipe.
Shop Today
If you want to find the best smoke shop in Waltham, MA, consider it found! When you shop at Lifestyles Glass Gallery, you can find the widest selection of smoke products and accessories, and you have the option to pay us a visit or to shop from the privacy and convenience of your own home.
When it comes to selection, quality of products, and affordable low prices, you would be hard-pressed to find another smoke shop in Waltham, MA that can rival Lifestyles Glass Gallery.